Why Coaching?
Coaches offer a competitive advantage because you have access to a trained professional who can accelerate your personal or professional development, offer strategic planning support, and help you enhance key skills.
Coaches are also thought-partners who can push your thinking, assist in connecting the dots, and provide perspective.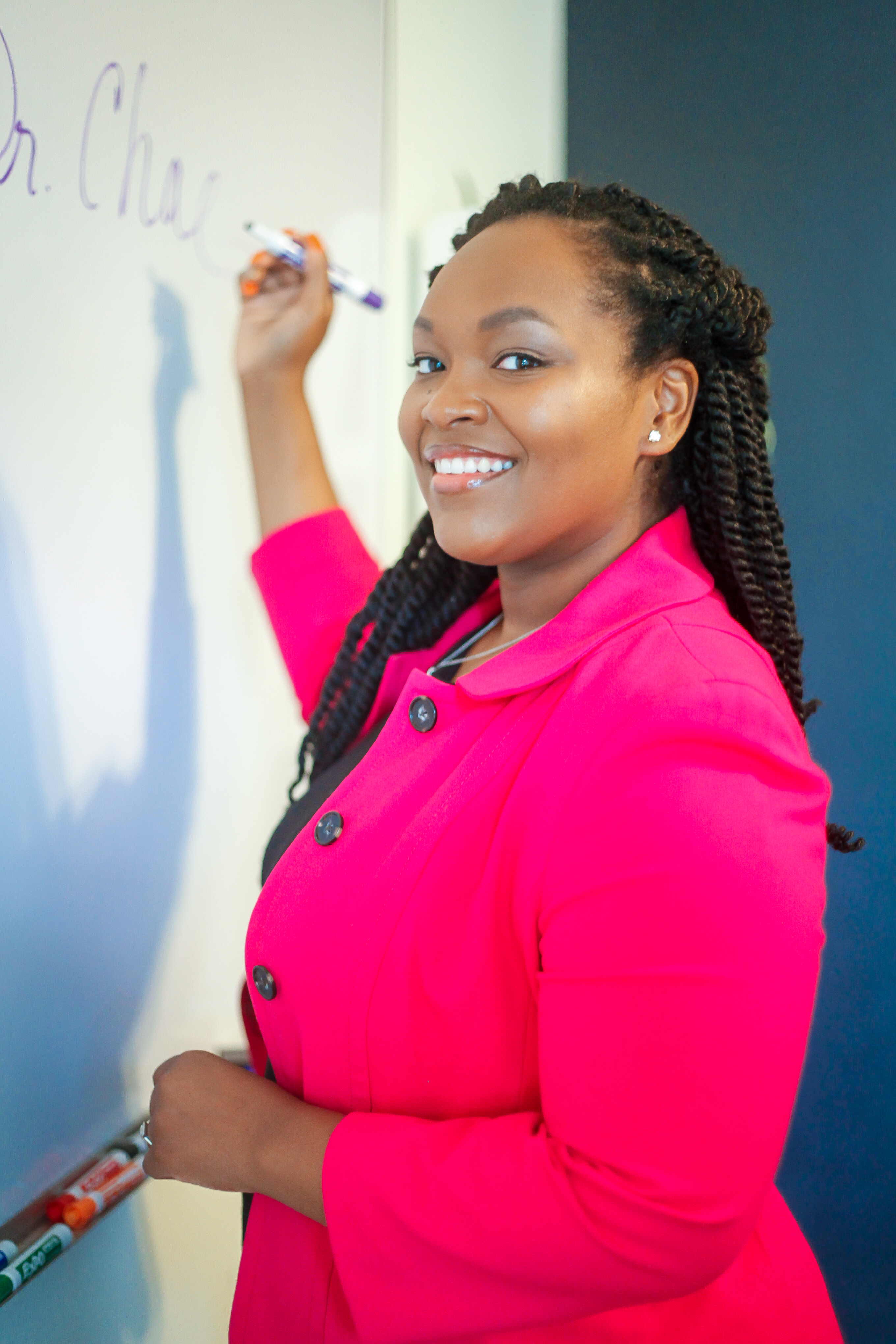 Your Coach, Dr. Chae
Dr. Chawanna B. Chambers is a national award-winning and board-certified PK-20 career educator with teaching experience spanning primary, secondary, and higher education. She has taught K-12 English online, coordinated Title I after-school tutoring programs, served as a reading intervention teacher, planned & facilitated advisory programs, developed curriculum, supported teachers as an instructional coach, published educational research, and served in several other leadership capacities. In addition to being named New Teacher of the Year in 2009, the National Council for Teachers of English awarded her with one of its Early Career Educator awards, and she received the Principal's Award on her campus in 2010. Chawanna was a class of 2018 New Leaders Council San Antonio fellow and 2019 Leadership SAISD cohort member.
Chawanna, known as Dr. Chae to many, thrives at the intersection of educational theory and practice. Understanding students' experiences in school is integral to delivering what will help create a lifetime of meaningful success and joy for each of them. Using research and relationships as the cornerstone of her work, she works to design learning environments that encourage belonging and mastery for K-12 students. Currently, Chawanna serves as Chief Academic Officer for a rapidly-growing public school network in South Central Texas.
Thanks for submitting your information! Please continue with the checkout process.
Frequently Asked Questions
Can I get a refund if I'm unhappy with my purchase?
Bookings canceled at least three hours before the scheduled session will be refunded less a 2.9% + 30¢ fee. Cancellations outside of the three-hour policy and no-shows are non-refundable.
How do I schedule my appointment?
Upon purchasing coaching, you'll receive further instructions on how to book a time for your appointment.
Can I purchase coaching more than once?
Absolutely! If you find yourself in need of coaching more than once, simply purchase the coaching again.